Bruce Springsteen, ha vivido siempre del rock and roll, pero éste ha sido su aliado para reinventarse y abrazar la sanación de un pasado en el que la esquizofrenia amenazó su existencia.
Originario de Nueva Jersey, Estados Unidos, Bruce Springsteen es conocido por ser compositor y cantante, o por el apodo de "El Jefe", debido a que en su primera banda sus integrantes lo llamaban así, pues era quien llevaba su administración y conducía las giras. Al saltar a la fama, los medios descubrieron el nickname y todo mundo comenzó a llamarlo "The Boss".
Recientemente "El Jefe" se hizo de un nuevo podcast "Renegades: Born in the USA" ("Renegados: Nacidos en Estados Unidos"), que es el nombre que lleva la producción en Spotify, en la que hace dupla con el ex presidente de Estados Unidos, Barack Obama; con aun contados episodios, el podcast habla sobre los viajes de corte personal y profesional que han hecho, así como de paternidad y de raza.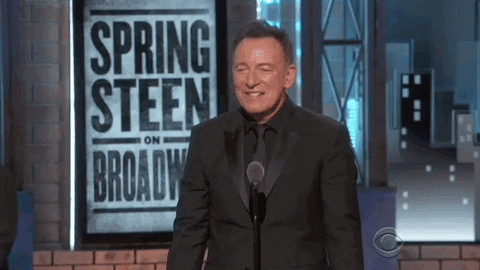 El papá de "El Jefe" tenía esquizofrenia
Justamente, en el primer episodio del podcast en el que hace dupla con Obama, Bruce Springsteen hizo una breve referencia a su infancia y de lo compleja que fue en varios momentos, debido a la esquizofrenia que su padre sufría. Realmente, no entendía por qué su papá lo relegaba tanto, casi no le hablaba y cuando lo hacía, era para insultarlo o encararlo a golpes. Fue muchos años más tarde que supieron cuál era su condición y muchas cosas de su pasado comenzaron a "hacerle click".
En el inter, cuando Bruce tenía 32 años tuvo su primera crisis mental, corría el año de 1982 y el cantante se encontraba en un viaje de Nueva Jersey hacia Los Ángeles para presentar un disco nuevo. En una de las paradas, en Texas, el desastre vino y, a partir de esa profunda tristeza que comenzó a sentir decidió atenderse, y hoy, lleva 39 años medicándose para sobrellevar la enfermedad mental que padece.
El documental "Springsteen on Broadway" de Netflix, se derivó de la serie de conciertos que el músico presentó en el Walker Kerr Theatre de Nueva York de 2017 a 2018, con un total de 236 presentaciones a petición del público. A través de este documental, Bruce no sólo ofrece anécdotas sobre sus canciones, sino también un bosquejo de lo que ha sido lidiar a lo largo de su carrera y de su vida con una enfermedad mental. Incluso la revista Esquire, tras entrevistarlo en 2018, calificó al concierto como "un monólogo dramático puntualizado por sus canciones".
Otro dato, para quienes recién se acercan al perfil de Springsteen, es que "robó" la esencia de su padre para sus conciertos, armando su presencia rockera con la ropa de obrero que su viejo solía usar. Se reinventó y, tras años de vivir aterrorizado de "llevar" los mismos demonios de su padre, le hizo un homenaje a su identidad a través del arte, de la música y de la narración de la historia de su país.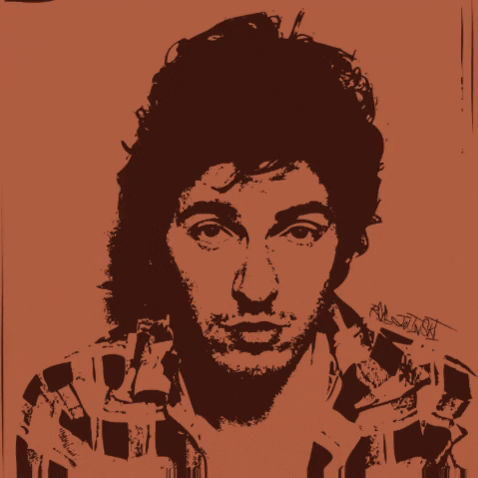 Neurociencia y esquizofrenia
En una entrevista para el sitio británico de noticias "The Guardian", el profesor Sir Michael Owen, director del Centro de genética y genómica de la Universidad de Cardiff, señaló a finales de 2019, que la mutación de genes es clave para el tratamiento de la esquizofrenia, pues ésos cambios evolutivos en el cerebro son la raíz de los trastornos mentales graves.
A su vez, comentó que los trastornos psicológicos como la esquizofrenia seguirán afectando a la humanidad, ya que continuamente, tanto hombres como mujeres, generan mutaciones genéticas que interrumpen el desarrollo del cerebro.
Para Owen, la esquizofrenia se mantiene en su nivel actual debido a que, de manera espontánea, se generan nuevas mutaciones que predisponen a las personas a la enfermedad. Conforme al especialista, un conjunto de mutaciones se elimina de la población durante cinco a 10 generaciones, aunque es reemplazado por un nuevo conjunto de mutaciones; a ello suma los factores ambientales como las infecciones intrauterinas o las complicaciones de parto.
El primer estudio genómico sobre esquizofrenia
La revista Nature publicó en febrero de 2020 un artículo que habla sobre cómo los estudios genéticos sobre las enfermedades mentales se han hecho mayormente a personas con ascendencia europea, cuando el primer estudio genómico sobre la enfermedad en africanos revela genes rotos.
Los estudios sobre la población africana revelaron que las mutaciones se encuentran principalmente en genes que son importantes para el desarrollo del cerebro y su sinapsis, estructuras muy pequeñas que coordinan la comunicación entre las neuronas. Esta última investigación es relevante, pues África representa a una gran brecha poblacional que los genetistas han estudiado.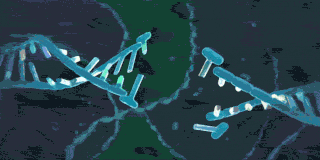 En entrevista para Nature, el genetista psiquiátrico Andreas Meyer-Linderberg, director del Instituto Central de Salud Mental en Manheim, Alemania, señaló que la investigación apoya las hipótesis actuales sobre los orígenes biológicos de la esquizofrenia que puede causar diferentes síntomas como: alucinaciones, delirios y trastornos del pensamiento. Cada mutación representa un riesgo de desarrollar la afección, por lo que la interrupción de las sinapsis podría ser decisiva en el desarrollo de la enfermedad.
Por ello, los estudios en poblaciones diversas ofrece un mejor y más amplio rango de investigación para construir una imagen más completa de las enfermedades, en los que la población de origen africano como grupo, ofrece genomas mucho más diversos, pues albergan un sin fin de variantes genéticas únicas, debido a que la gran mayoría de la evolución humana tuvo lugar en África.
Esquizofrenia en México
Conforme a un estudio del Instituto Nacional de Psiquiatría Ramón de la Fuente Muñiz (INPRFM) en México, las necesidades y el uso de servicios de la población con trastornos mentales graves (TMG) requiere de actuación específica en materia de salud y de políticas de protección financiera adaptada a sus necesidades de atención.
Las personas con TMG, como la esquizofrenia y otros trastornos psicóticos necesitan de tratamiento, principalmente en la etapa de la juventud, pues se asocian con hospitalizaciones recurrentes, además de requerir apoyo de la comunidad y de presentar muy bajo funcionamiento social, pérdida de productividad y elevadas tasas de desempleo. Por ende, que la vida de estos pacientes mejore, depende en gran medida de un tratamiento temprano e integral.
A pesar de la relevancia que conlleva el tratamiento de las personas con TMG, millones de ellas no acuden a consulta por el gran estigma que existe aún sobre las enfermedades mentales o por la falta de servicios de atención de salud mental.
Los especialistas del INPRFM señalan que en el país la brecha de tratamiento para este tipo de pacientes es de 80%, en contraste con el 40% existente en países de ingreso alto, lo que retrata un grave problema de salud pública; también hacen hincapié en que México es uno de los países en los que se observa un mayor porcentaje de personas con trastornos mentales graves, especialmente esquizofrenia, población que se atiende a través de servicios hospitalarios psiquiátricos en un 26.5% y con mínima atención en los servicios ambulatorios de todas las unidades médicas que cuentan con ellos (5.5%), así como nula atención primaria o servicios comunitarios.
Cuando se habla de servicios ambulatorios, se hace referencia a pruebas o procedimientos médicos que pueden llevarse a cabo en un centro de salud, sin que eso implique que el paciente tenga que pasar la noche ahí. En ese sentido el INPRFM destaca que en el país aproximadamente el 50% de las personas con TMG lo hacen en servicios hospitalarios de tercer nivel de atención, es decir, en servicios especializados que por lo general se encuentran en hospitales psiquiátricos, independientemente de la severidad del trastorno mental y ello aumenta los costos del tratamiento.
Sin embargo, actualmente, la atención de personas con trastornos mentales graves, está pasando de un modelo de atención hospitalario (o de corte institucional) a uno de establecimiento de servicios de atención primaria, que respondan a las necesidades del paciente y de su familia para la inclusión social. La Organización Mundial de la Salud (OMS) exigió un aumento en la cobertura de servicios para los TMG al menos de 20% para 2020, sin embargo, el inicio de la pandemia de COVID-19 ha mermado los servicios de atención a la salud pública, impactando diferentes frentes, entre ellos, el de la salud pública mental.
Gabriela Estrada Espínola es licenciada en Comunicación por la Universidad Simón Bolívar y Maestra en Periodismo sobre Políticas Públicas por el Centro de Investigación y Docencia Económicas, CIDE. Ha colaborado en diversos medios y agencias de publicidad. Twitter: @GabaMaiden
En Sucursal Fauces, tus donaciones son de gran ayuda para continuar haciendo lo que tanto nos gusta, investigar para ti, ofreciéndote un fresco y nuevo periodismo sobre salud mental pública.
Hablamos tu idioma, este es tu espacio.